Libre 2 CGM plus Glycemic Excursion MIniMization (GEM) in the Treatment of PrEDiabeteE: The IMPEDE Study
To determine if individuals with prediabetes can use GEM plus Libre CGM to improve metabolic control.
For people with prediabetes, it may be possible to delay or prevent the progression to diabetes by reducing postprandial glucose (PPG). Our Glycemic Excursion Minimization (GEM) lifestyle intervention guide can reduce PPG in people with type 2 diabetes and has been studied in this population with continuous glucose monitor (CGM) feedback to help the user learn what elevates and lowers their PPG. This study examines if the GEM lifestyle intervention guide plus continuous feedback from the Libre 2 CGM will allow participants with prediabetes with A1c 6.0-6.4 to (1) improve their metabolic status by illustrating the effects of their routine food and physical activity choices on their glucose levels and variability, more than Routine Care (RC), and (2) to enhance these investigations by adding comprehensive plasma proteomics to the analyses. We will recruit up to 36 adult participants with prediabetes through the University of Colorado, with the goal of having at least 30 participants complete the study. Participants will be randomized to the intervention or RC. Those randomized to the intervention will be given a GEM treatment manual, Libre2 CGM, and an activity monitor and will follow the GEM lifestyle intervention guide for 4 months. Those participants randomized to RC will follow recommendations from their primary care provider. RC participants will have the opportunity to receive GEM four months after consenting and completing the RC pre-post assessments. It is anticipated that 50% of the RC participants will want/be able to cross over to GEM upon completion of RC. Pre-post blinded CGM data and activity data, clinical, and psychosocial outcomes will be collected and analyzed. We anticipate this pilot project will demonstrate the benefits of using GEM plus Libre 2 to reduce percentage of CGM readings>120, from blinded pre-post LibrePro, as well as reduce BMI and depressive symptoms and increase modified diabetes empowerment. Comprehensive proteomics will be measured on small samples of EDTA treated venous blood. Individual proteins and protein pathways will be measured for each of the participants.
More
Age
Adult
Eligibility
Diagnosis of prediabetes and ability to do moderate physical activity
Inclusion Criteria: Age 25-70 years A1C 6.0-6.4 Documented diagnosis of prediabetes Have a smart phone Able to read English, as the GEM guide is currently only available in English Willing and able to follow the study procedures as instructed Exclusion Criteria: Diagnosis of diabetes mellitus Currently taking any diabetes medication Currently taking medication that promotes insulin resistance or otherwise interferes with metabolic control (e.g. prednisone) Has a condition that precludes a low carbohydrate diet, such as gastroparesis Has a physical or medical condition that precludes walking 120 steps per minute, for 10 minutes or longer Has documented kidney disease that would preclude participation in study per PI discretion Active or planned cancer treatment. Extreme visual or hearing impairment that would impair ability to use real-time CGM Pregnant or anticipates becoming pregnant in the next 4 months. Anticipates moving within the next 4 months. Treating physician, for any reason, considers their patient inappropriate for the study (e.g. uncontrolled bipolar disease)
Type of Study
Outcomes Research
Scope
Local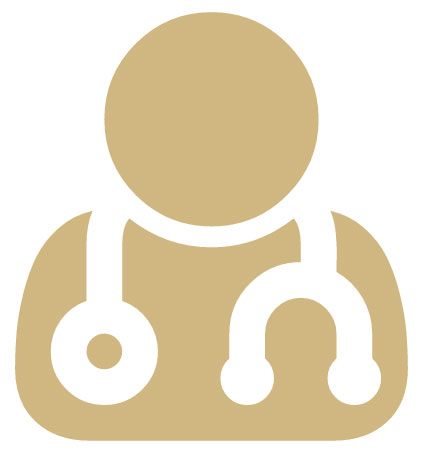 Tamara Oser, MD
Not finding the right Study for you? Join ResearchMatch, a nation-wide registry connecting volunteers and researchers