eCare: Developing a virtual stress management intervention for spousal/partnered employed caregivers of solid tumor cancer patients.
Caregivers and patients must agree to participate. Caregivers are defined as people married to or partnered with cancer patients who play a role in the patient's treatment and personal care. The interventions will last 8-12 weeks and study participation will last 12 months. Caregivers in all 3 groups (TAU, Virtual-PEPRR, or Pep-Pal) will provide biomarker samples (hair and saliva) that they will collect themselves at home, throughout the year (once they enroll at baseline and months 3, 6, 9 and 12). Materials will be mailed to the participants homes with instructions. All participants (caregivers and patients) will also fill out surveys/questionnaires at each of these 5 sample time points ( baseline, m3, m6, m9, m12) that will assess psychological measures (depression, anxiety and stress levels) and employment factors such as status, satisfaction, insurance and accommodations. Caregivers assigned to PEPPR will complete 8 hour long sessions of individualized training pertaining to stress management led by our licensed social worker, and caregivers in Pep-Pal will watch 12 videos pertaining to stress management. Our control group (TAU) will be encouraged to utilize resources outside the study."
More
Age
Adult
Eligibility
Caregivers: 1) A primary caregiver for a patient with a diagnosis of solid tumor cancer at any stage who are within 12 weeks of starting radiation, infusions, or oral anti-cancer treatment. 2) Spouse or partner of the patient for at least a year and live with patient 3) Must be employed at the time of the patient's diagnosis for a minimum of 20 hours/week with plans to remain employed and working during their patient's adjuvant treatment. Caregivers that were furloughed or laid off due to Covid-19 who are actively looking for work will be included. 4) Ages 18-64 Patients: 1) Patients who have a primary diagnosis of solid tumor cancer at any stage that are within 8 weeks of starting radiation, infusions, or oral anti-cancer treatment. 2) Patient must be spouse or partner of the caregiver for at least a year. 3) 18 years of age or older.
Exclusion criteria: 1) Having a serious medical condition likely to influence neuroendocrine parameters 2) Use of steroid medications 3) If female, pregnant or planning to become pregnant in the next year 4) History of a psychiatric illness unrelated to their experience as a caregiver within the past 18 months.
Type of Study
Supportive Care
Department Specific Free Standing Clinic
Grandview Hospital
Greeley Campus
Harmony Campus
Kaiser Permanente of Colorado
Medical Center of the Rockies
Memorial Hospital Central
Memorial Hospital North
Pikes Peak Regional Hospital
Poudre Valley Hospital
UCHealth - Scottsbluff
University of Colorado Hospital
Yampa Valley Medical Center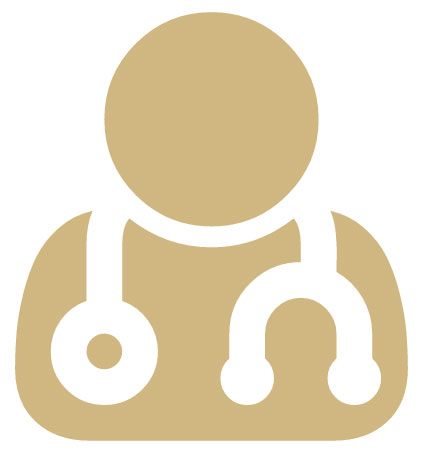 Cathy Bradley, PhD, MPA
Not finding the right Study for you? Join ResearchMatch, a nation-wide registry connecting volunteers and researchers